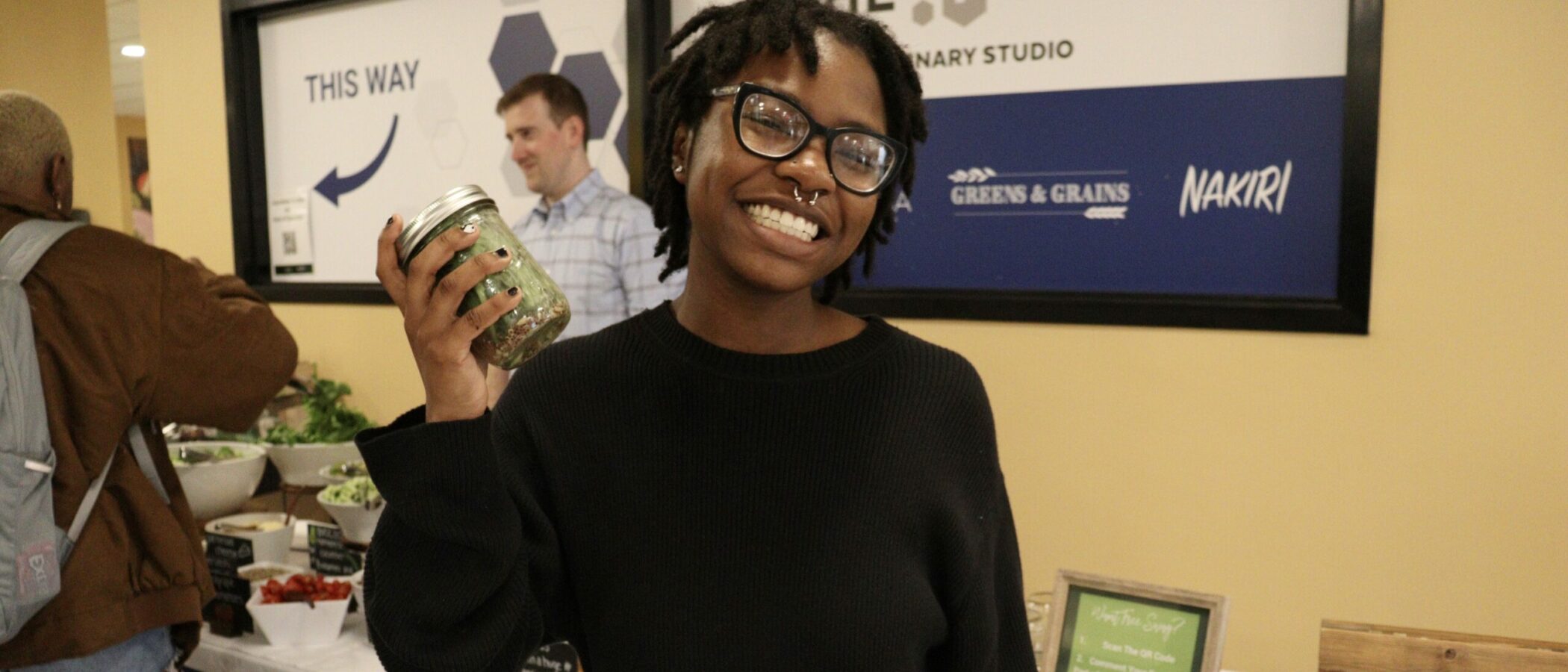 welcome back Brandeisians
We've listened to your feedback and have been working throughout the summer to improve the campus dining experience this fall.
Read about some of the exciting dining changes we have planned below.
---
What's New
Wok This Way

Based on student feedback, we are excited to introduce a new concept to the Hive Culinary Studio, "Wok This Way." Wok This Way brings authentic Asian cuisine featuring both traditional and modern menu items right to you. This Asian-inspired menu was created by our talented chefs all over the globe to bring authentic, local ingredients to Brandeis with the ability to personalize your meal. The Hive Culinary Studio has also received a renovation that will enhance the guest experience with dedicated mobile ordering pick-up stations, new digital signage, & more!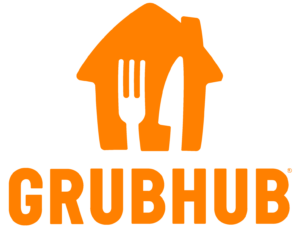 Mobile Ordering Just Got An Upgrade
Beginning Fall 2023, students can look forward to an all-new mobile ordering experience with "GrubHub." Students can now enjoy even more customizable options from their favorite dining locations. Whether you want to pick up your coffee on your way to class or have your favorite sandwich delivered via robot delivery, your mobile ordering experience just got an upgrade. 
Download the "Grubhub" app on Google Play or the Apple Store to order food on the go! We've expanded our options at various locations and included more ways to customize your order. Along with our Starship delivery robots, which can deliver your order straight to you on campus, ordering your next meal or snack is at the convenience of your fingertips. Grubhub will be available at Einstein Bros. Bagels, Dunkin', Starbucks, La Sabrosa, Greens & Grains, Wok This Way, The Stein, and Louis' Deli.
Mobile ordering is going green; when ordering with Grubhub, you will now receive your order in a reusable container by default. To sign up for the Choose to Reuse program for all participating locations, you must do so initially through the Grubhub app. Once you have activated your account with your Brandeis email and phone number, you can use the ReusePass website to join the Choose to Reuse program. (Please note, when using Choose to Reuse in Usdan Kitchen & Farm Table at Sherman, participants must use "ReusePass" to participate in this program.)
Are you ordering for delivery? You can Choose to Reuse with Starship-Food Delivery through participating locations on Grubhub, too!
Something New Is Brewing
We are very excited to announce the addition of TWO new dining locations coming this fall!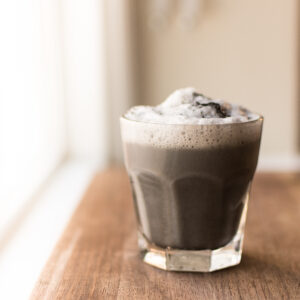 World Court Cafe
Debuting this fall in the International Business School, the World Court Cafe will be your go-to cafe for made-to-order drinks featuring Illy Coffee, along with a variety of sandwiches, salads, smoothies, grab-and-go snacks, and freshly made pastries.
The Heller School
We are also excited to announce the addition of our 24/7 Costa Coffee Smart Cafe, debuting in The Heller School. From cappuccinos and espressos to hot chocolate and lattes, our new Smart Cafe can give you the energy you need no matter the time of day.
More information will be announced soon. Be sure to follow us on social media & sign up to receive email notifications on all things Brandeis Hospitality.
 "Deli"icious New Offerings Coming To Louis Deli
You asked, and we listened! Based on your feedback, we are excited to announce that new meal exchange offerings are coming to Louis Deli. Enjoy a variety of kosher hot lunch entrees made in-house by our dedicated kosher culinary team using your meal swipe. Look forward to a variety of comfort food lunch specials for you to enjoy throughout the weekday. Along with your favorite sandwiches, salads, and other returning favorites, there is a lot to look forward to at Louis Deli.
Meet Your Dining Team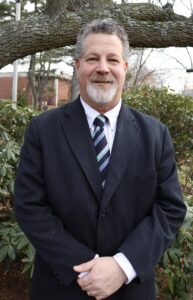 Led by your Resident District Manager, Kory Laznick, your Brandeis Hospitality team is here to serve you. Kory has extensive experience in all aspects of the food service industry and has a firm grasp and understanding of all operational components of any account. Your Brandeis Hospitality team has countless years of culinary and hospitality experience from all over the country and are committed to providing you with the best dining experience. We have some exciting new additions to our team, Click here to meet your Brandeis Hospitality Leadership Team.
---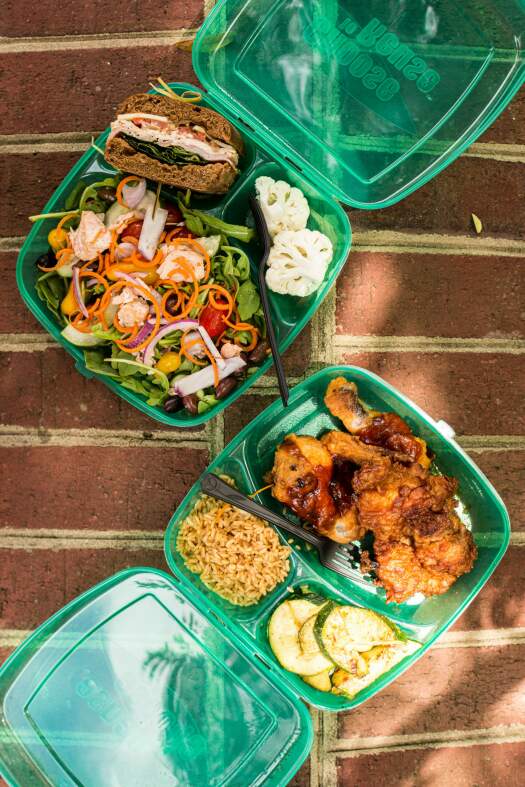 Choose to Reuse To-Go System 
In line with Brandeis University's waste reduction initiative, we are expanding our reusable to-go container program – Choose to Reuse – in partnership with Topanga. This expanded program will be implemented in Usdan Kitchen, The Hive Culinary Studio, The Farm Table at Sherman, The Stein, and the Faculty Club. By participating in the Choose to Reuse program, you can help Brandeis achieve its sustainability goals while also taking steps to protect the environment. 
If you prefer not to participate in this sustainability program and would like a disposable to-go container instead of a green box, compostable containers will be available at The Stein and The Hive Culinary Studio at Wok This Way, Greens & Grains and La Sabrosa for a fee of $2.50 per order. Select 'Choose to Reuse' to save money and reduce waste.  
Learn more about Brandeis Hospitality's Sustainability Commitments.
---
View our Fall 2023 Hours of Operation
Farm Table at Sherman: Monday – Thursday: 7 am – 9 pm; Friday: 7 am – 8 pm; Saturday: 9:30 am – 8 pm; Sunday: 9:30 am – 9 pm
Kosher Table at Sherman: Monday – Thursday: 7 am – 9 pm; Friday: 7 am – 1 pm; Saturday: CLOSED; Sunday: 9:30 am – 9 pm
Usdan Kitchen: Monday – Thursday: 8 am – 8 pm; Friday: 8 am – 2:30 pm; Saturday – Sunday: CLOSED
Hive Culinary Studio (Wok This Way, Greens & Grains, La Sabrosa, Wild Blue Sushi): Monday – Thursday: 11 am – 11 pm; Friday: 11 am – 8 pm; Saturday – Sunday: 12 pm – 8 pm
Louis Deli: Monday – Thursday: 11 am – 9 pm; Friday: 11 am – 1:30 pm; Saturday: CLOSED; Sunday: 11 am – 8 pm
Hoot Market: Monday – Friday: 9:30 am – 2 am; Saturday – Sunday: 10:30 am – 2 am
Einstein Bros Bagels: Monday – Thursday: 8 am – 10 pm; Friday: 8 am – 5 pm; Saturday: 10 am – 5 pm; Sunday: 10 am – 9 pm
Starbucks: Monday – Thursday: 8 am – 7:30 pm; Friday: 8 am – 3:30 pm; Saturday – Sunday: CLOSED
Dunkin: Monday – Friday: 7:30 am – 4 pm; Saturday – Sunday: 8 am – 1 pm
The Stein: Thursday – Sunday: 5 pm – 12 am; Monday – Wednesday: CLOSED
World Court Cafe Cafe: Monday – Friday: 9 am – 3 pm; Saturday – Sunday: CLOSED
---
Who We Are
At Brandeis Hospitality, we expect our food to taste good, but we want it to do more than that. We want you to know where it comes from, how it's made. Who prepared it? We want it to tell a story. Upon the student's return to campus, you'll notice that we share our culinary story with 100% transparency through a mobile-friendly website, digital signage, and chalk signage highlighting our menus with nutritional info, local partners, and allergen information. We use fresh, vibrant, responsibly sourced ingredients to create exciting flavors from down the street and around the globe. We are excited for you to enjoy some of the newly forged partnerships with local businesses, Rhed's Hot Sauce, Narragansett Creamery, RI Mushroom Co., Mi Tierra Tortillas while continuing to enjoy Walden Local, Heiwa Tofu, Spare Food Co., Farm Fresh Rhode Island, Ward's Berry Farm, and Fantini Bakery.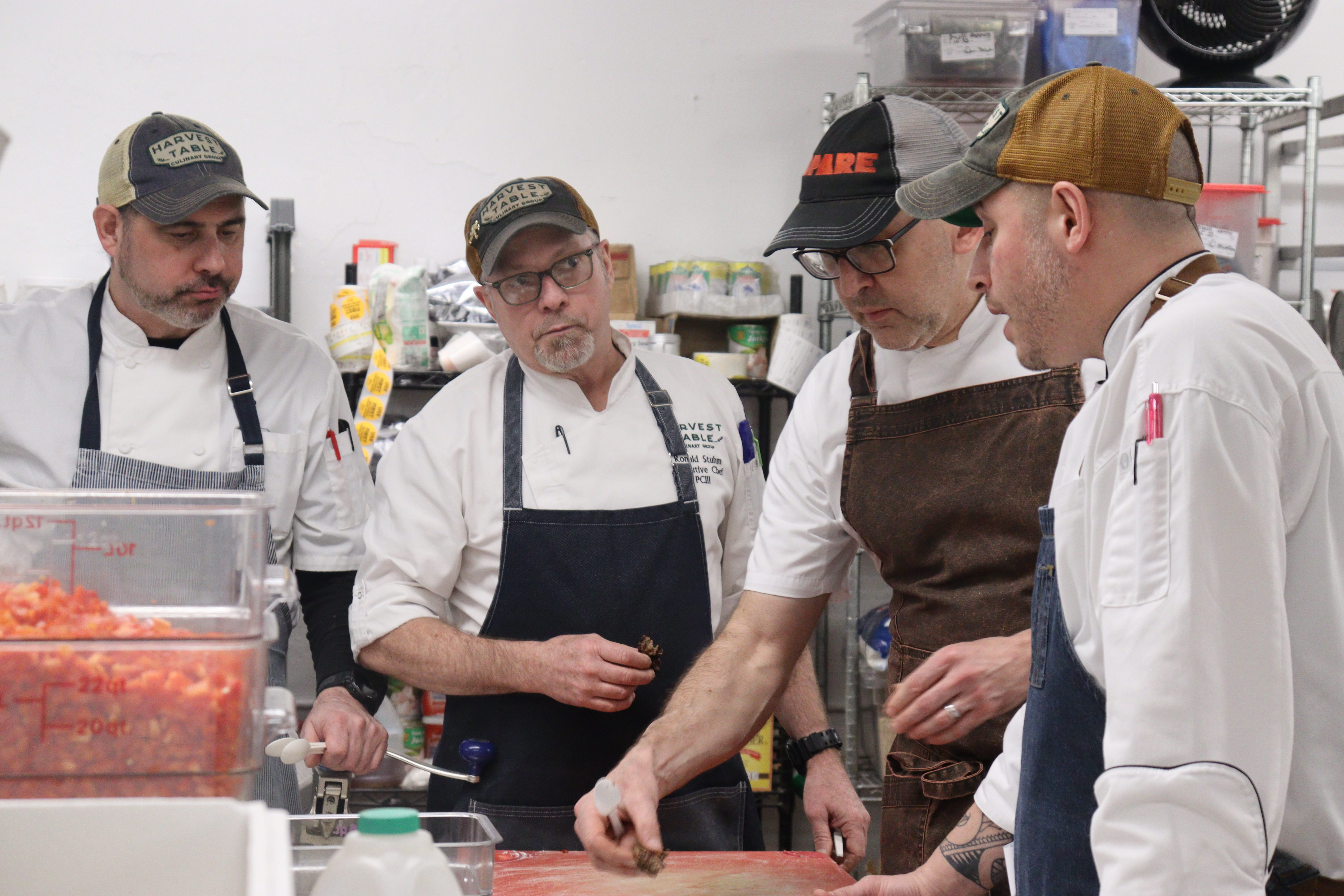 Variety abounds at our dining halls and retail locations throughout campus. Whether you're looking for an all-you-care-to-eat meal from Usdan Kitchen or The Kosher Table at Sherman or to fuel your day with a quick coffee from Dunkin' or IBS Cafe, we have an option for everyone. Our world-class chefs, hospitality team, and food enthusiasts are ready to create dishes and experiences that meet every need. 
Health & Wellbeing
We bring fresh ingredients and new ideas together in a way that encourages personal growth, meaningful connections, and a strong sense of community. We are a team of chefs, hospitality experts, and food enthusiasts delivering a different kind of culinary experience. Quality is our commitment, and our chefs go beyond technique and flavor development to bring you a quality meal from sourcing to preparation.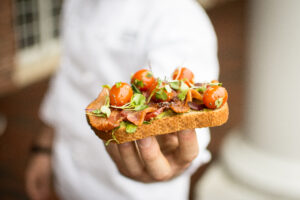 We believe in preparing food that is safe for you and essential to a healthy life. So, our commitment is to help you power your activities on campus with good food and a dining program that makes it easy for you to eat right. It's why we have healthy and wholesome choices available every day, and it's why we have nutrition and wellness programs that help take some of the mystery out of healthy living. 
Menus & Special Dietary Needs  
Our Registered Dietitian is available to provide guidance and nutrition counseling for those with additional nutritional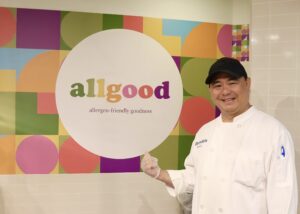 needs to help foster a healthy lifestyle here on campus. They are excited to help you learn how to navigate your dining choices, dive into ingredient transparency, and learn about the Harvest Table Culinary Group's commitment to health and well-being. We accommodate guests with dietary allergies or preferences in various ways, and our Registered Dietitian looks forward to helping you have a personalized experience with all of your dining opportunities. 
Online interactive menus are available at www.BrandeisHospitality.com and are easily accessible from your computer or mobile device. You can view our daily menu offerings for all Brandeis Hospitality campus locations to help you plan the week!    
In-depth nutrition information for each menu item is provided, including a manufacturer-provided ingredient listing and allergen information. Click the menu item to access. Dietary filters are available on all menus to navigate the daily offerings based on your restrictions and/or preferences to access complete ingredient listings for each item easily. Allergen filters are available for all Top 9 Allergens. When selected, each menu item containing the chosen allergen will be automatically grayed out to search dining options easily. Dietary preferences, such as vegan, vegetarian, and made-without-gluten, are identified with icons on all digital platforms. All other options will be grayed out when the preference filter is selected. 
Digital signage at each food station in our residential dining locations highlights basic nutrition information and indicates whether any of the Top 9 allergens are present in each recipe. 
Dietary icons identify menu items that are suitable for a particular dietary preference. 
If you have any questions or would like to schedule a meeting, fill out a Registered Dietitian Contact Us form.
Meal Plans
Find the perfect Meal Plan to fit your life on campus. We are excited to welcome you to the table with meal plans centered around authentic culinary experiences and endless options for you. We want to make dining on campus easy, so our plans offer access to a convenient combination of sit-down meals, grab-and-go snacks, retail restaurants, marketplaces,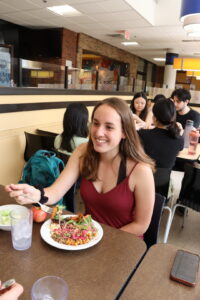 coffee shops, and more.
Points and WhoCash can be used at any dining location on campus. Many meals reference a number of swipes in a week, or in the case of Block Plans, the number of meals per semester. Some plans include Meal Exchange (ME) which is redeemable for a combo meal at Greens & Grains, Wok This Way, La Sabrosa, Louis' Deli, The Hoot Market, The Stein, We Proudly Serve Starbucks, & Einstein Bros Bagels.
For our commuting students, graduate students, faculty & staff, we have meal plans designed just for you. Most of these meal plans offer Block Meals, which can be used throughout most of our dining locations on-campus and even come with a set amount of Points to use. Those who select specific meal plans can take advantage of mobile ordering & pick-up through Grubhub or food delivery powered by Starship robots.
To select a meal plan or learn more about our meal plans, click here.
Please allow at least one business day to process an online Meal Plan purchase. Once used, voluntary meal plans are non-refundable and non-transferable. For more information about Meal Plans, visit the Brandeis Campus Card Office or our Meal Plans FAQ page. 
Guest Feedback
We pride ourselves on evolving the program based on guest feedback; our mantra is "for students, by students," meaning you are the spark that ignites daily changes to the food served or the events hosted. Whether you scribble us a quick note on the Napkin Talk wall, take our 24/7 short guest feedback survey, or drop us a message on the Contact Us form, we're ready to listen, respond, and adapt the program to make it uniquely Brandeis. We look forward to dining with you soon! 
---
We cannot wait to welcome you all back to Brandeis for another great semester together.
Be sure to visit brandeishospitality.com for all of your dining needs. Stay in the loop with upcoming events, specials, & highlights by signing up for our email newsletter below and follow us on Facebook & Instagram.
If you have any further questions feel free to contact us.