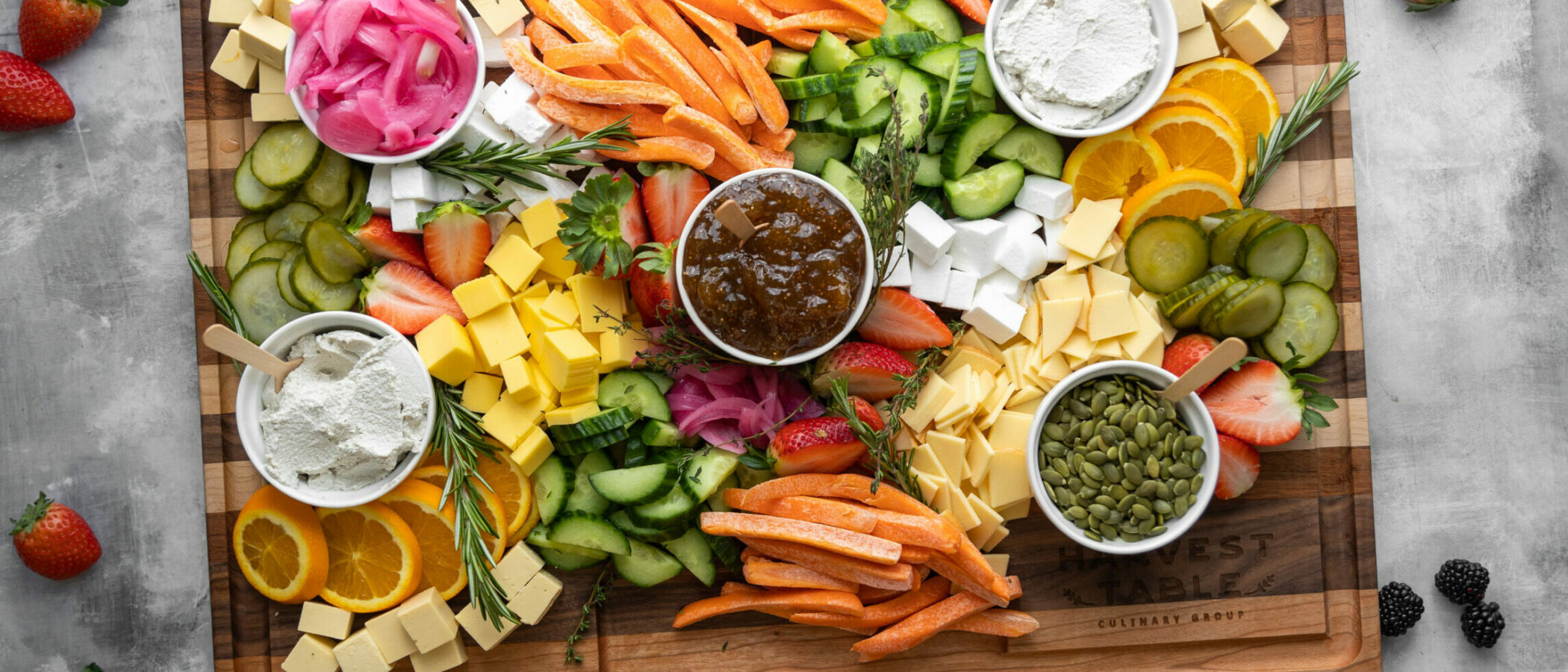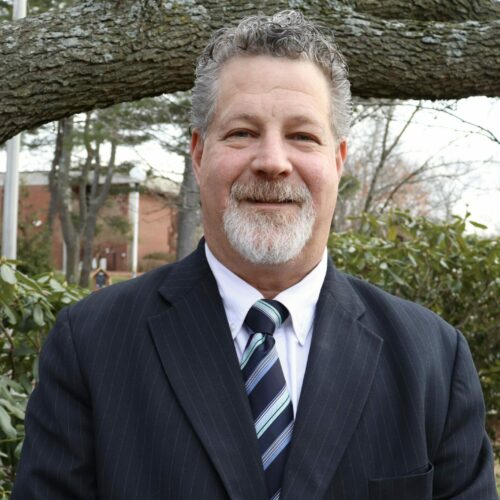 Kory Laznick
Resident District Manager
Kory has extensive experience in all aspects of the food service industry and has a firm grasp and understanding of all operational components of any account. A graduate of the prestigious Culinary Institute of America in Hyde Park, New York, Kory has worked in the hospitality industry for nearly three decades. Throughout his time in the hospitality industry, Kory has held various high-level positions with various food service and special event companies throughout the New England area. He has been acknowledged for his commitment to Food Service, Menu Development, & more. Throughout his career, Kory would say that the best advice he had ever received would be, "Learn as much as you can from as many people as you can; Don't worry about the future, just live the now and work hard."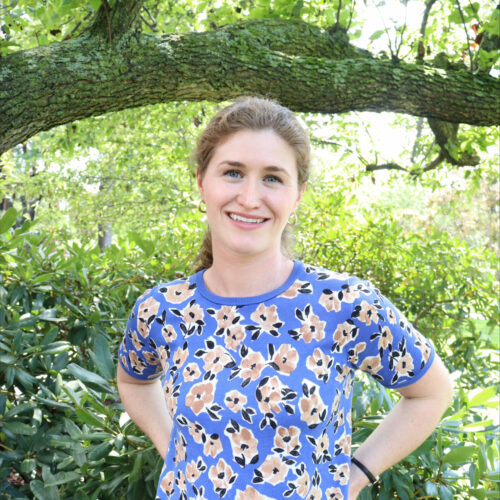 Kristina McGrath
Registered Dietitian
Kristina McGrath received her Bachelor of Science in Nutrition from the University of Massachusetts Amherst and completed her dietetic internship with the University of Wisconsin Green Bay. She has a background in clinical nutrition. Kristina is excited to contribute her expertise to enhance the student experience at Brandeis. She loves engaging and connecting with students! Please be encouraged to schedule a consultation with her or reach out with any questions or concerns you may have to kristinamcgrath@brandeis.edu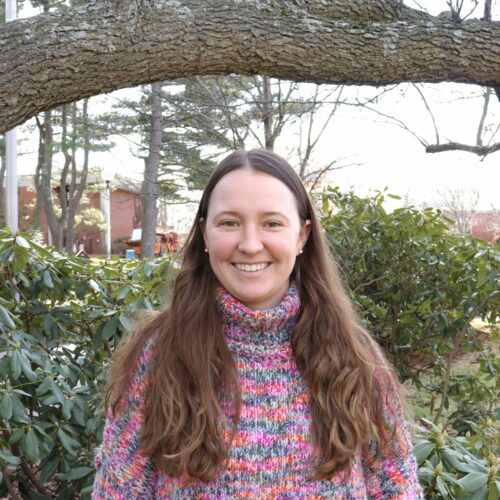 Rachael Mcdonough
Culinary Enablement
Rachael works with our culinary team and Registered Dietician to ensure accuracy and transparency of ingredients and recipes utilized in our dining locations. She is passionate about food sourcing and quality, as well as food science. Rachael holds a Bachelor of Science and Master of Applied Nutrition from the University of New England in addition to being a certified Functional Nutritional Therapy Practitioner through the Nutritional Therapy Association.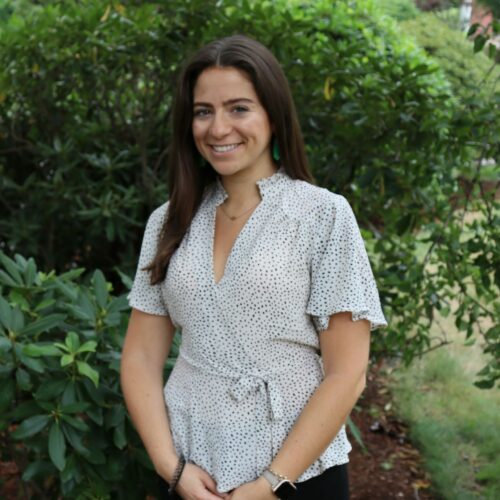 Allison Deyo
Sustainability Manager
Allison works with our culinary and sourcing teams to promote sustainability and resiliency in dining and reduce our environmental footprint. She's passionate about leveraging the university dining system to help expand food and sustainability literacy. Previously, Allison worked with the Sustainable Business Network of MA, the Menus of Change University Research Collaborative, GrowFood Carolina, and Dining Services at the College of Charleston (CofC). She holds a Bachelor of Arts from CofC and a Master of Public Policy from Northeastern University.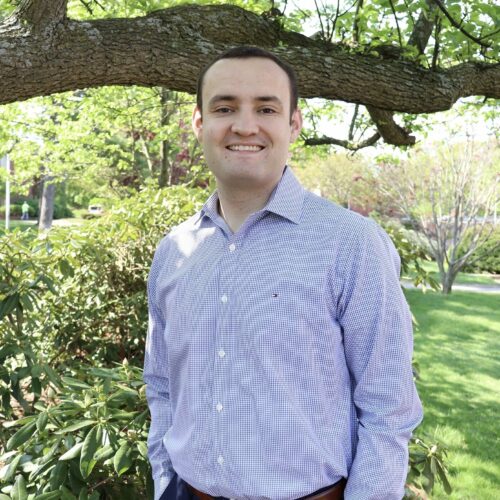 Matthew Carty
Guest Experience Manager
Matt, originally from New Jersey, has held several key roles in the food service & hospitality industry. Matt has been with the Harvest Table Culinary Group for over four years and has held several other roles throughout the hospitality and food service industry. He received his Bachelor of Science in Business Administration as well as his MBA at High Point University. Matt brings his plethora of experience and knowledge to Brandeis Hospitality and is passionately committed to ensuring the guests fully enjoy their experience and are able to learn and engage with the entire Brandeis Hospitality team.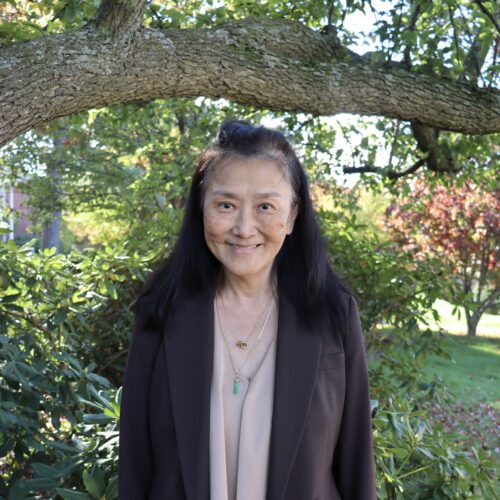 Geraldine Markus
Catering Director
Geri is our Catering Director for Brandeis University. Together with her team, the catering team makes incredible experiences for all at Brandeis to enjoy!!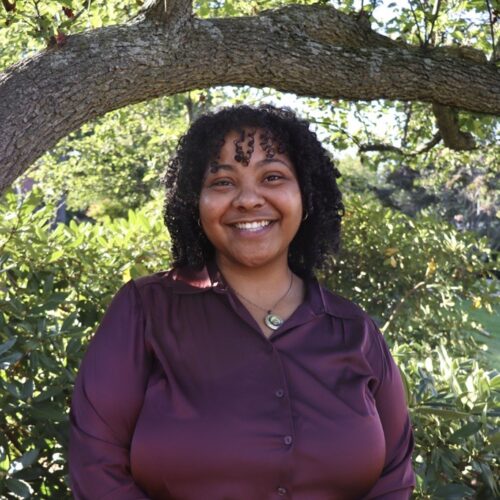 Victoria Jefferson
Catering Manager
Hailing originally from the lively city of Tampa, FL, and with educational roots extending to Orlando, Victoria infuses a unique blend of Southern charm and academic prowess into our dynamic team. With an unwavering commitment to detail and an unbridled passion for the culinary arts, Victoria assumes the pivotal role of Catering Manager, orchestrating the execution of on-campus events that transcend the ordinary. Victoria's embrace of novel opportunities and her readiness to embark on new journeys enrich our team's fabric. Merging the warmth of the South with the spirit of New England, Victoria is driven by a mission to create moments that resonate deeply and foster a sense of community among us. Aligned with Brandeis University's ethos of excellence, Victoria is shaping the future of event management.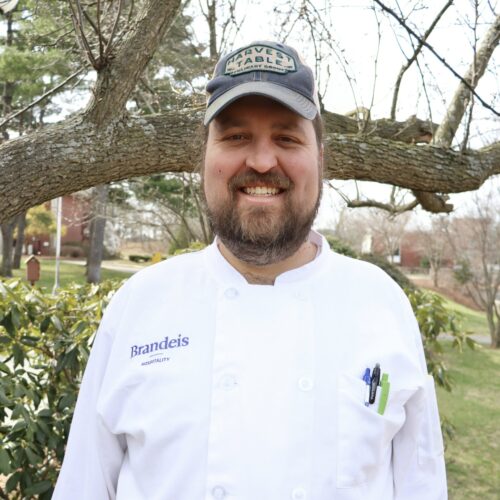 Sean Mcevoy
Chef de Cuisine
Originally from Overland Park, Kansas. Sean has over 20 years of culinary experience after completing a 6,000-hour chef apprenticeship through the American Culinary Federation and obtaining a degree in hospital management from Johnson County Community College. He headed to Vancouver, British Columbia, to study Culinary Arts/Baking and Pastry. After returning to Kansas City, Sean received a Bachelor of Arts in Organizational Leadership from Donelly College. In his free time, he enjoys traveling, going out to eat, and camping.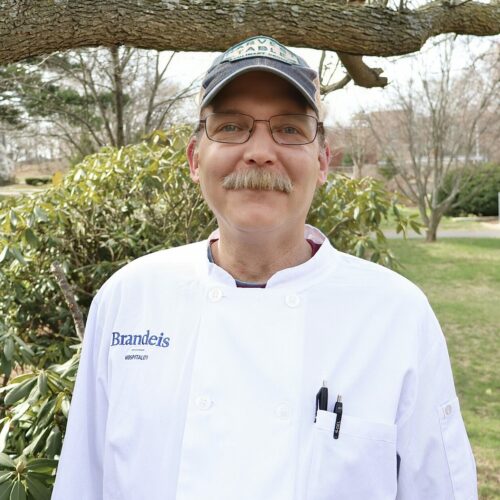 Barrett Wolf
Chef de Cuisine
Barrett joins the Brandeis Hospitality team with 35 years of food service experience and over 22 years working in collegiate hospitality. Barrett's passion for curating menus and making people smile is felt throughout the Farm Table/Kosher Table at Sherman. Outside the kitchen, he enjoys sailing, fishing & gardening.
Omar Zouak
Hospitality Director (Sherman)
Omar Zouak, originally from Morocco, joined the Brandeis hospitality team in August 2022 with five years of experience in food service, 2 of those years in higher education and with a bachelor's degree in law school back in Morocco. You will often see Omar lending a helping hand behind the scenes or in the dining area. Feel free to say hello or come to him with questions you may have about Usdan Kitchen.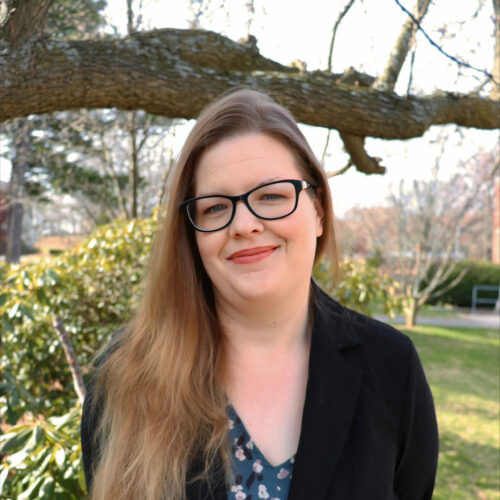 Ashley Weaver
Hospitality Director (Usdan)
Ashley Weaver grew up on the Central Coast of California where she received a degree in Theatre Management, before moving to the Greater Boston area in search of adventure. With ten years of experience in higher education food service and twenty years in the service industry; she is passionate about the history of food and culinary arts. She is a firm believer in the saying, "Food is our common ground, a universal experience." When not in the dining hall or helping behind the line, you can find Ashley watching the Bruins or camped out at the local bookstore.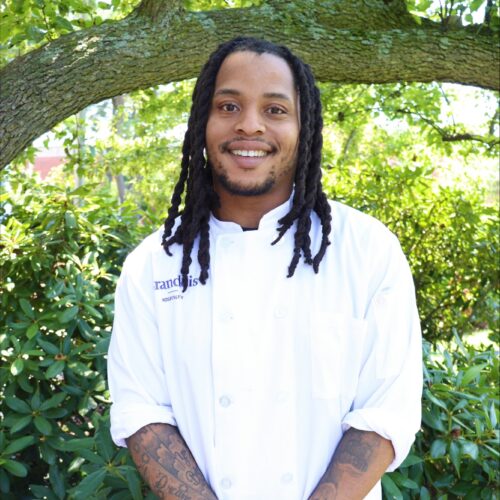 Jonas Beausejour
Chef de Cuisine of Catering
Jonas, the youngest of six siblings, was born in Cambridge, MA. He has been a faithful employee of Brandeis for six years, and for the past three years, he has been working with the catering team. Jonas has now taken on the position of CDC of catering and enjoys utilizing his creativity to create dishes and platters that leave a lasting impression on our campus. In his free time, he enjoys spending time with his dog and preparing meals for his friends and family.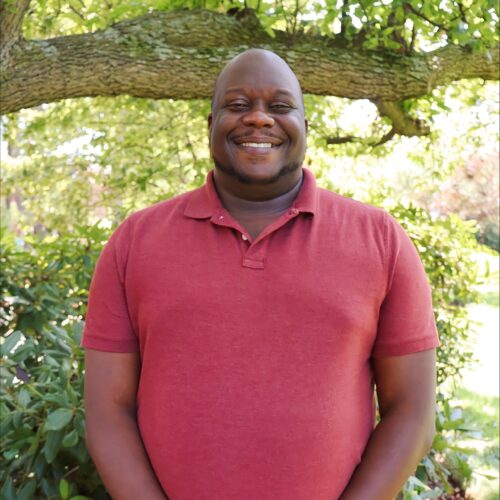 Frederick George
Hospitality Manager
Born in Boston, MA, Fred has been a dedicated employee of Brandeis for more than ten years. He began his journey at Brandeis working in the mail room and has since demonstrated remarkable growth and success as an esteemed member of the dining department. Now acting as a Hospitality Manager, Fred, consistently delivers exceptional guest services, thanks to his genuine passion for providing top-notch service to guests.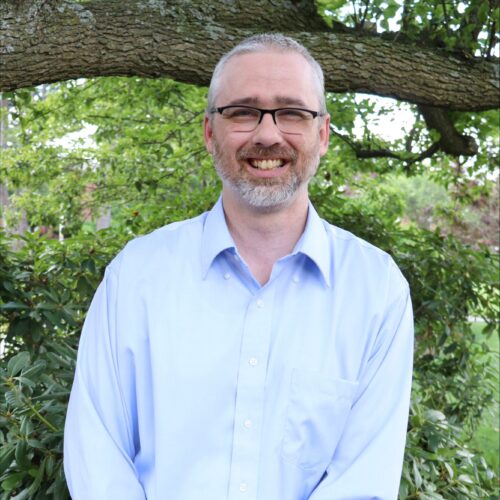 Alan Meyer
Hospitality Manager
Alan originally grew up in Southwest Florida and has adventured 1,500 miles with his wife from Florida's Atlantic coast to the Boston area. Alan has managed concepts up the entire Eastern Seaboard and has been in hospitality management for over eighteen years. He joined the Harvest Table team in August of last year and has been focused on his professional growth and improvement since then. He is very much a people person, whether it comes to students, staff, or his colleagues. He strives to improve people's days with every interaction. When not at work you can find Alan playing retro video games, learning about computer programming, or reading.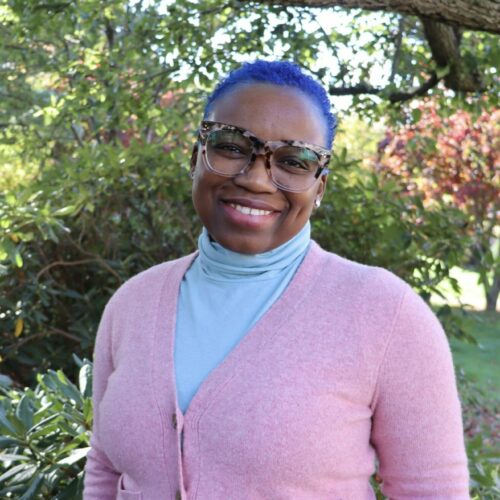 Kennya Martinez
Associate Experience Manager
Kennya Martinez joined the Brandeis Hospitality team in September 2022. With over 8 years of experience in Human Resources, Kennya continues to progress in her career in the HR world. She has a BA in Human Resources Management and is currently working on her SHRM certification. She is an advocate for professional and learning development because building her team's productivity is crucial. Kennya's goal is to retain the best talent through innovation and to provide stellar customer service to the students from the Brandeis Hospitality team. Collaborative work is an important factor to Kennya, and she makes sure that she executes it by working effectively with her team members. One of Kennya's favorite mottos is "all hands on deck" because it takes a team to make the dream work.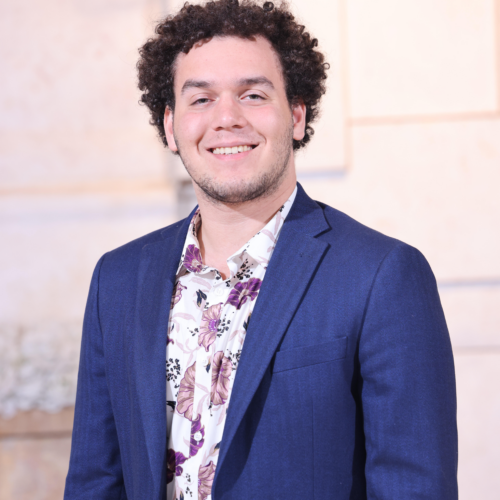 Ariel Schultz
Student Board Representative
Ariel, from Brooklyn, NY is a Senior at Brandeis who majors in American Studies and Theater. He is excited to be a part of the team that creates the dining experience on campus. His passion for food prompted him to become a member of our board, to get behind the scenes of what it takes to put together food for thousands of people. Ariel hopes that as a member of the board, he can work with the local team on campus in order to deliver the best culinary experience to his fellow students.