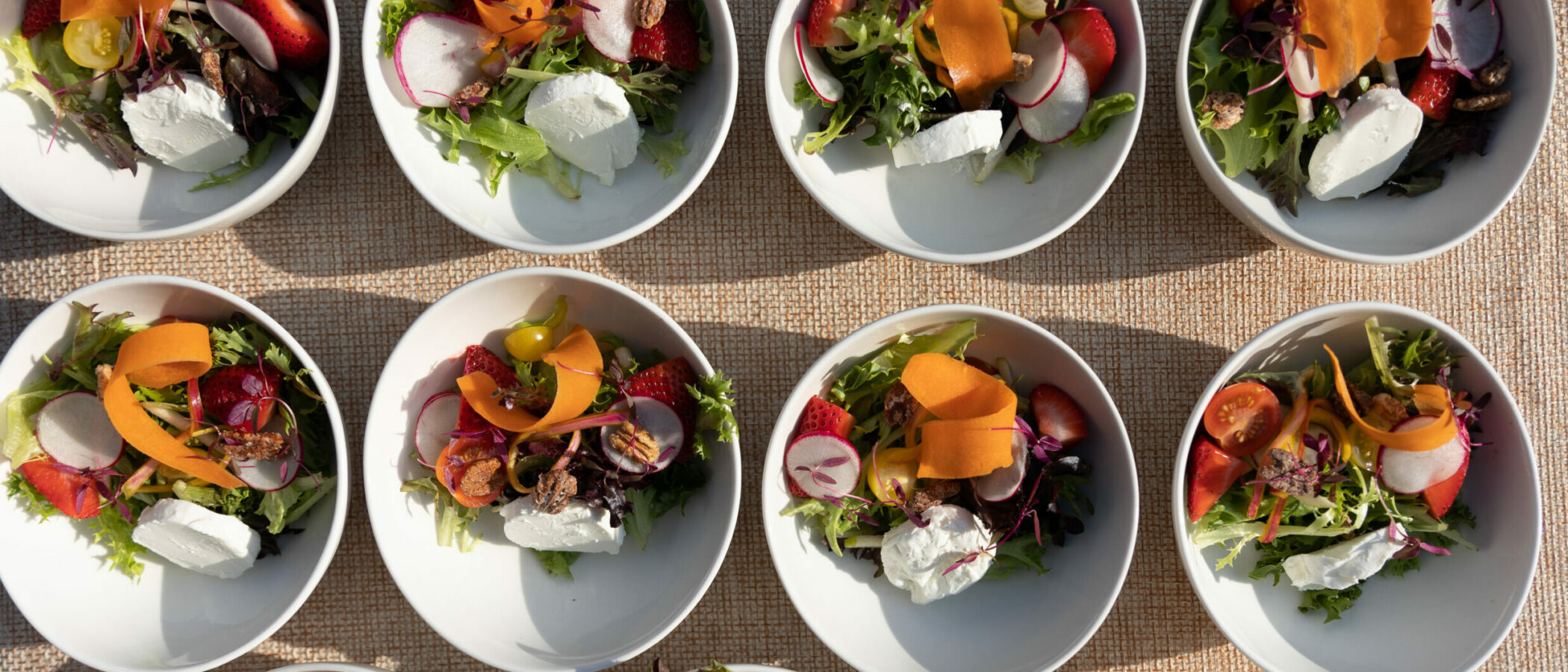 proudly serving kosher
Brandeis Hospitality offers Kosher dining at two locations on campus. At Sherman dining hall, there is a kosher buffet area adjacent to The Table at Sherman. It's called The Kosher Table at Sherman and serves a variety of items for breakfast, lunch, and dinner daily.  It's an all-you-can-eat buffet for those keeping kosher at Brandeis. Another kosher location on campus is Louis' Deli in the Usdan Student Center. Louis' Deli makes food prepared to order for lunch and dinner during the week. Both locations are under the supervision of KVH Kosher. The Hoot, a campus C-store in Usdan Student Center, also has pre-packaged, refrigerated, kosher sandwiches, salads, and dry goods available.
Kosher food is a standard part of all meal plans at Brandeis. There are no additional charges or fees to eat kosher on campus.
Use this link for today's kosher menus at The Kosher Table at Sherman and look for the items offered for each meal at "The Produce Market", "Street Food", "The Grill", and the kosher meat sections. There are alternating "meat" days with "dairy" days for lunch and dinner at The Kosher Table. Louis' Deli serves meat, vegetarian, and vegan items during the week for lunch and dinner.
---
---
---
What does it mean when food is "kosher"?
Kosher food is normal food, however it is prepared in strict adherence to the Jewish laws and traditions of kosher food preparation (Kashrut). There are three parts to "koshering food":
1. kosher ingredients
2. kosher appliances/utensils/dishes (which are different if preparing a dairy-containing meal or a meat-containing meal), and
3. an orthodox Jewish person must be involved in the preparation of the food in some way.
Kosher food cannot be mingled with non-kosher food. Food and drinks from other serving areas cannot be brought into The Kosher Table serving area.
Meat and dairy are never mixed in a kosher diet. A meal is either dairy-containing or meat-containing and separate appliances and utensils are used in the preparation of meat and dairy foods. Example, a cheeseburger (with real cheese) or a roasted chicken and a glass of milk would not be considered kosher.
Fruits, vegetables, fish and eggs are pareve, that is, neutral. They are considered to be neither meat nor dairy and are therefore served with either meat and dairy meals.
---
What is Served at The Kosher Table?
The culinary team at The Kosher Table at Sherman understands the importance of keeping kosher and works closely with KVH to ensure that those who eat kosher at Brandeis have the full confidence they need along with creative menus and variety. Keeping kosher at college does not mean giving up variety or flavor. The following are a sample of what is offered at The Kosher Table at Sherman:
Produce Market | Our signature Produce Market station is available during meat and dairy meals. Kosher diners will be treated to a colorful, flavorful variety of fruits, vegetable and grains including:
– Roasted seasonal vegetables
– Fresh slaws (traditional, creamy, Asian, Thai)
– Grain salads
– Seasonal microgreens and herbs
– All scratch-made dressings
Made-to-Order Deli | Along with freshly-roasted meats, select unique toppings and a wide choice of add-ons to make your sandwich anything but boring!
Grain Bowls | Try the entrée-sized bowls that will be filled with your choice of greens and grains, sauces, and other flavorful items that you select.
Sushi | Sushi is a favorite destination on campus. The Kosher Table at Sherman will have kosher Sushi on the menu rotation for our kosher diners.
Street Food | Authentic global and local vegan cuisines are prepared using traditional cooking methods and ingredients. Street Food offers new flavors and menu variety for guests eating a kosher diet.
Grill | From the La Plancha Latin menu to the Chicken Coop (which boasts all-natural chicken tenders), the Grill will always have something new and different. Choose our daily specials or select your own grilled favorites along wtih toppings at our order kiosk.
Entrée and Sauté | Traditional comfort foods with familiar flavors are hand-crafted from recipes designed to delight and nourish.
Soup | When it's cold outside (or even when it's not), there's nothing more satisfying than a bowl of hearty soup. Our rotating variety of homemade soups includes rich broths, spicy chilis, and savory stews. There will always be a vegetarian or vegan soup, then add artisan breads or fresh herbs and spices from our kosher spice station.
Bake Shop | Feeling sweet? Try one of the Bake Shop's kosher breads, muffins, cakes, cookies, and all sweet things (including fresh fruit)—gluten-free, vegan, and vegetarian too!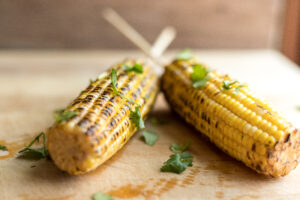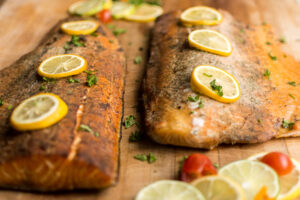 ---
Kosher Shabbat and Holiday Meals
Shabbat
Brandeis Hillel, the Center for Jewish Life, caters and hosts Friday night Shabbat dinners weekly, at no charge to students, throughout the academic year. Click here to register brandeishillel.org/dinner.
A kosher Shabbat lunch is served on Saturdays in the Hassenfeld Conference Center (Upper Sherman). This lunch is part of the student meal plan and requires advanced registration.
Rosh Hashanah (the Jewish New Year)
Brandeis Hillel hosts Rosh Hashanah meals annually. Sign up here and be sure to check the Brandeis Hillel website two to three weeks before the High Holidays to register. Registration closes approximately a week before Rosh Hashanah begins.
Yom Kippur
Kosher dining is available before the start of the fast at The Kosher Table in Sherman dining hall. Break-fast is served for all students via The Kosher Table at Sherman dining hall during the evening meal at the conclusion of Yom Kippur.
During Yom Kippur day, Louis Deli and the Kosher Table at Sherman dining hall are closed and re-open the following morning.
Brandeis Hillel hosts a community-wide break-fast in Levin Ballroom after the fast (after sundown at the end of Yom Kippur). Click here for details
Sukkot & Simchat Torah
On Yom Tov, Brandeis Hillel hosts kosher meals in the Sherman Sukkah. Sign up here.
On Chol HaMoed Sukkot (5 days between the beginning and end days of Sukkot), kosher food is served at The Kosher Table in the Sherman dining hall. Students are invited to eat their meals in the Hillel Sukkah next to the dining hall.
Passover
Brandeis closes for Passover, so the kosher locations are also closed. Kosher food is not available on campus during Passover.