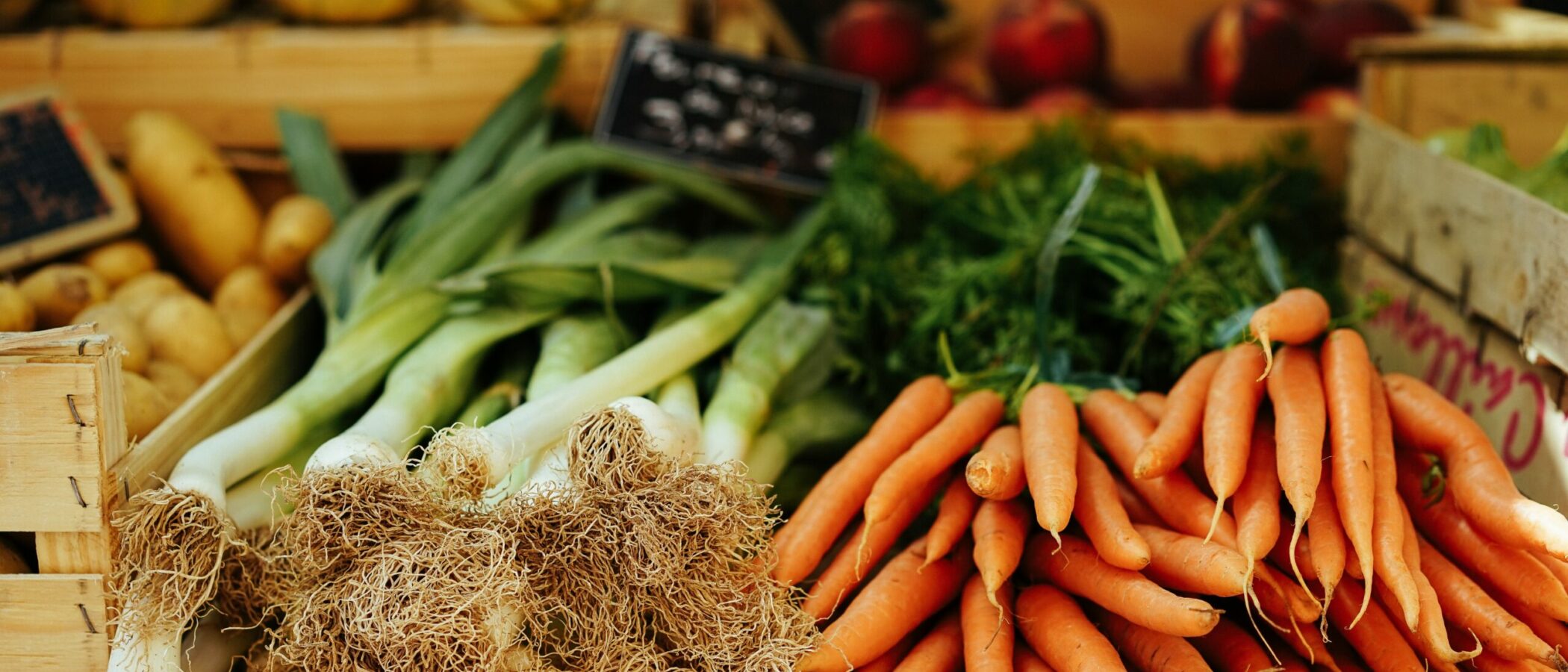 we make local easy
It all starts in our community. Our culinarians and sustainability teams take pride in working with local food systems, along with third party certified suppliers across the country to ensure we are sourcing our food the right way. Our sustainability efforts don't stop there. We work hard to utilizing reusables and compostable materials in our restaurants, ensure that our facilities follow sustainable practices, and align ourselves with the goals of our campus and community.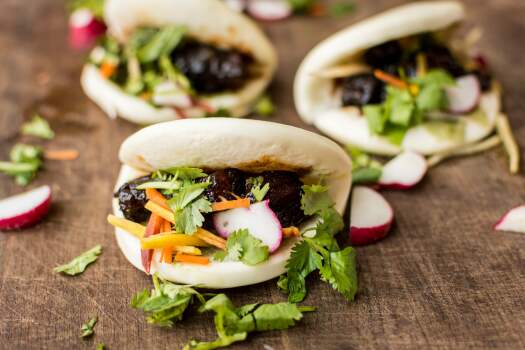 a responsible food system
Our dining team strives every day to create a responsible dining program. From working to minimize waste, support local partners with responsible sourcing, and creating green dining facilities, we are always looking for new ways to care for our world through a sustainable food system. Learn more about our initiatives and meet our sustainability manager, Allison, below.
ALLISON DEYO, Sustainability Manager
Allison works closely with the Brandeis University Office of Sustainability to ensure we are implementing programs that reduce impact on the planet and support the community.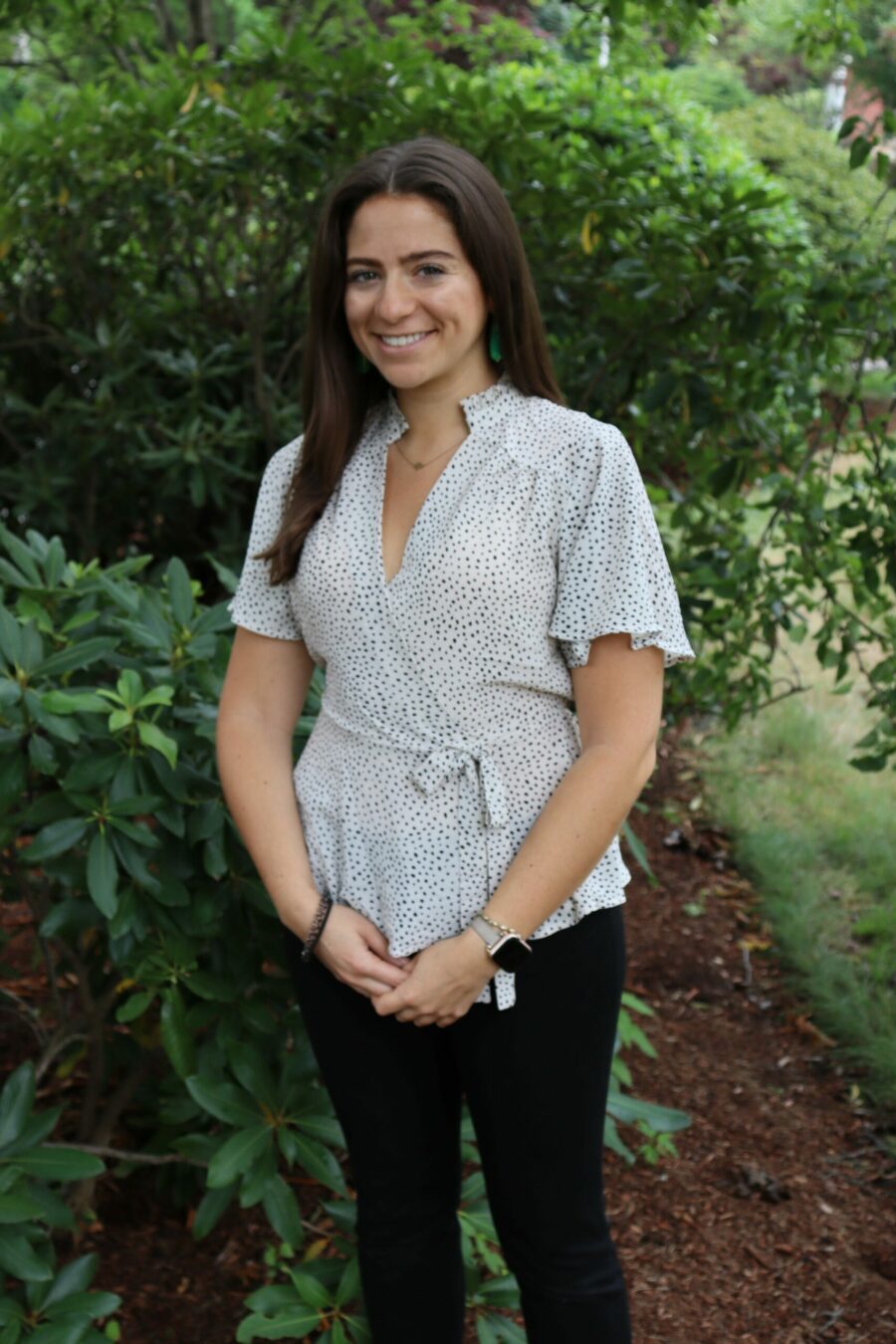 Helping you "Choose to Reuse" |  We try to make the greener options as easy as possible at Brandeis Hospitality. In line with Brandeis' waste reduction commitment, we expanded our expanded reusable container program, "Choose to Reuse", to The Stein and The Hive Culinary Studio at Wok This Way, La Sabrosa, and Greens & Grains. You can also bring your own clean, reusable mug to Dunkin' or Einstein Bros. Bagels and get your hot tea or hot/iced coffee for $1.50 when you order in-person. "Choose to Reuse" and save money while making progress toward Brandeis' climate goals.
Upholding Brandeis' commitment to Cool Food |  This means that we are committed to reducing our greenhouse gas emissions associated with food purchasing by at least 25% by 2030. Brandeis Hospitality is also working with the World Resource Institute to introduce Cool Food Meals badges on menus to help diners choose climate friendly dishes. Cool Food Meals have a carbon footprint that falls below an established per-meal threshold that meals should have by 2030. The Office of Sustainability tracks all of Brandeis Hospitality's food purchases and uses the Cool Food Calculator to analyze its impacts.
Expanded composting with retail locations at The Hive Culinary Studio in Upper Usdan, Einstein Bros. Bagels, Dunkin', We Proudly Serve Starbucks, and Collective Catering | To reduce the environmental impact of our to-go dining and catering operations compostable food containers and cutlery will be utilized as much as possible. Collective Catering strives to provide zero waste events, meaning that at least 90% of all waste generated from each event is diverted from landfills or incineration. Additionally, coffee grounds in Einstein Bros. Bagels, Dunkin', and We Proudly Serve Starbucks will be composted. 
Reducing individually wrapped disposable condiments | In order to further divert as much waste as possible from landfills, individually wrapped disposable condiments will no longer be available across much of our locations.  
Sustainable purchasing commitments | Brandeis Hospitality prioritizes choosing products with no antibiotics or hormones from local vendors. When local products are not available, our regional and national partners who meet these criteria are able to fill the gaps.  All seafood served will be Marine Stewardship Council certified and all whitefish purchased by volume will be caught/grown and processed in the New England region. Underutilized fish will also be featured on menus to raise awareness surrounding.
Plant-forward dining at the Farm Table in Sherman  | Utilizing the principles of Greener By Default, menus at the Farm Table in Sherman Dining Hall will promote plant-forward eating. Shifting toward diets that prioritize plant-forward eating is one of the most effective strategies to reduce greenhouse gas emissions and reach climate targets.  
Growing partnerships with local businesses  | Walden Local, Downeast Coffee Roasters, Fantini Bakery, and several local producers through Farm Fresh Rhode Island. 
Food Recovery and Donation | Brandeis Hospitality uses root-to-tip practices, batch cooking, and Leanpath technology to mitigate food waste as much as possible. However, there will still be times when too much food is produced. When this happens, excess food that can be safely recovered and redistributed will be donated to Food For Free, a local organization that provides food to those most at risk of hunger in Greater Boston.  
Support student food security with Swipe Out Hunger | During the first two weeks of each semester students with meal plans will be able to donate up to 10 meal swipes, which will be distributed to students experiencing hunger. 
More organic sourcing | Brandeis Hospitality prioritizes organic products as much as possible for their environmental and health attributes. Tractor Organic Beverages, Rishi Organic Teas, Downeast Coffee Roasters, and Heiwa Tofu are just a few of the vendors whos certified organic products are featured at Brandeis. 
More scratch cooking such as salad dressings, salsas, soups, and burgers will now be available.
Trayless Dining | By dining trayless, you have helped positively impact the waste stream. Dining trayless minimizes food waste, conserves energy and water, and reduces the amount of cleaning chemicals entering the waste stream.
Fryer Oil Recycling | One hundred percent of Brandeis Hospitality used fryer oil is recycled by Restaurant Technologies, Inc. to be used for biodiesel.